About The Pit Balls
The original workout for as young as 6 months. Help your children strengthen their gross and fine motor skills. Being extra large and thick, The Pit Balls are made to be much more durable with a 3 times longer lifespan than normal balls. 
Key Features
2.75-in diameter, 20% larger than the normal 2.3-in
Wall 50% thicker than normal pit balls
Adult-friendly crushproof, withholding over 220 lbs of weight
Includes a reusable plastic storage bag
3 times longer lifespan
Ages: 6 months+
Ball (in): 2.75''D
Storage bag (in): 18.5''L x 15''W x 18.5''
Food-grade PE. BPA and Pthalates FREE.
Wipe clean with a damp cloth or rinse with cold water as needed. Do NOT wash in dishwasher since it may damage the product.
Avoid excess sun exposure which may make the product less elastic.
Reports combine the test results of both ball and foam pit.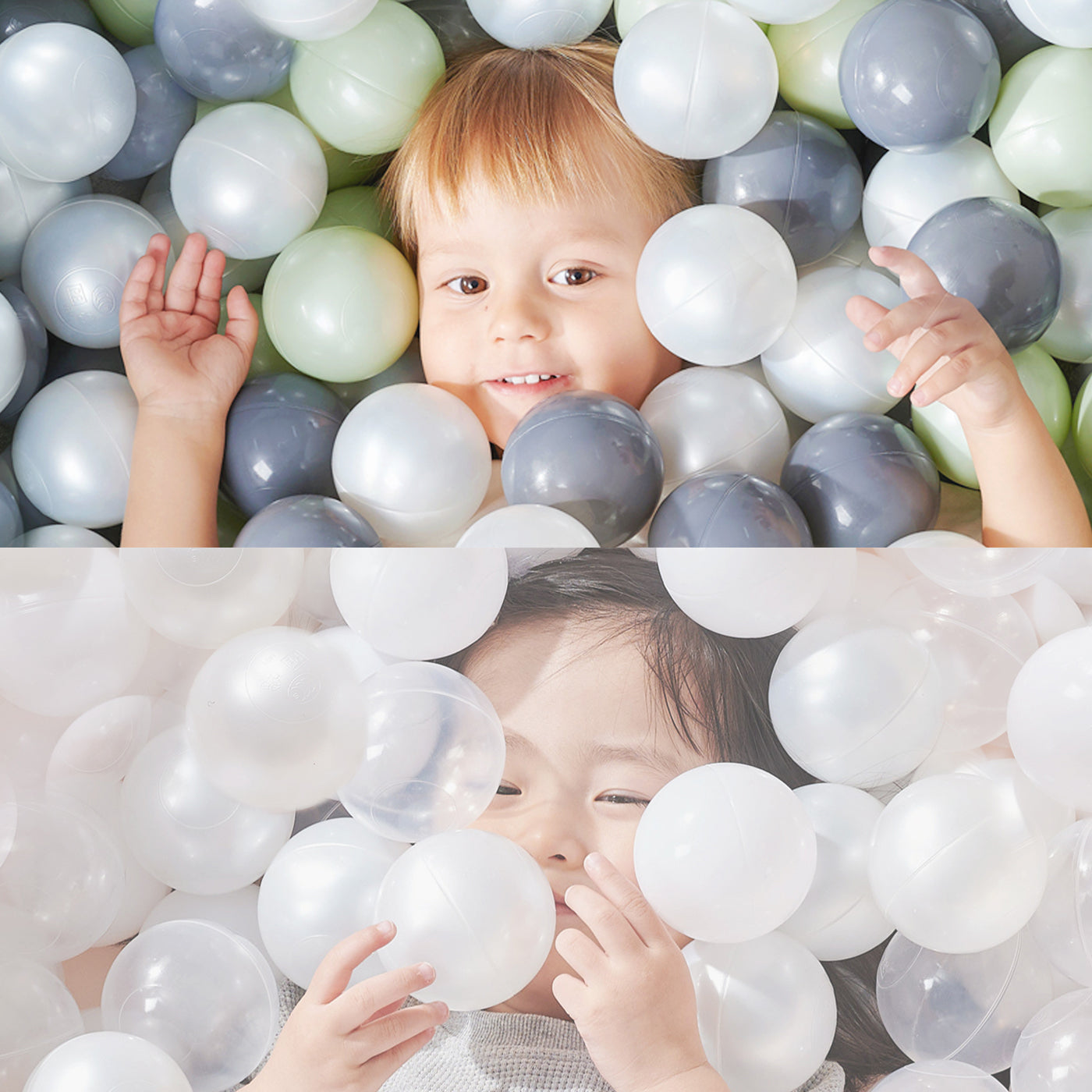 Pairs Up Nicely with Fortella Ball Pit
Fully Certified in U.S. Toy Standards CPSIA and ASTM, as well as the European Toy Standard EN71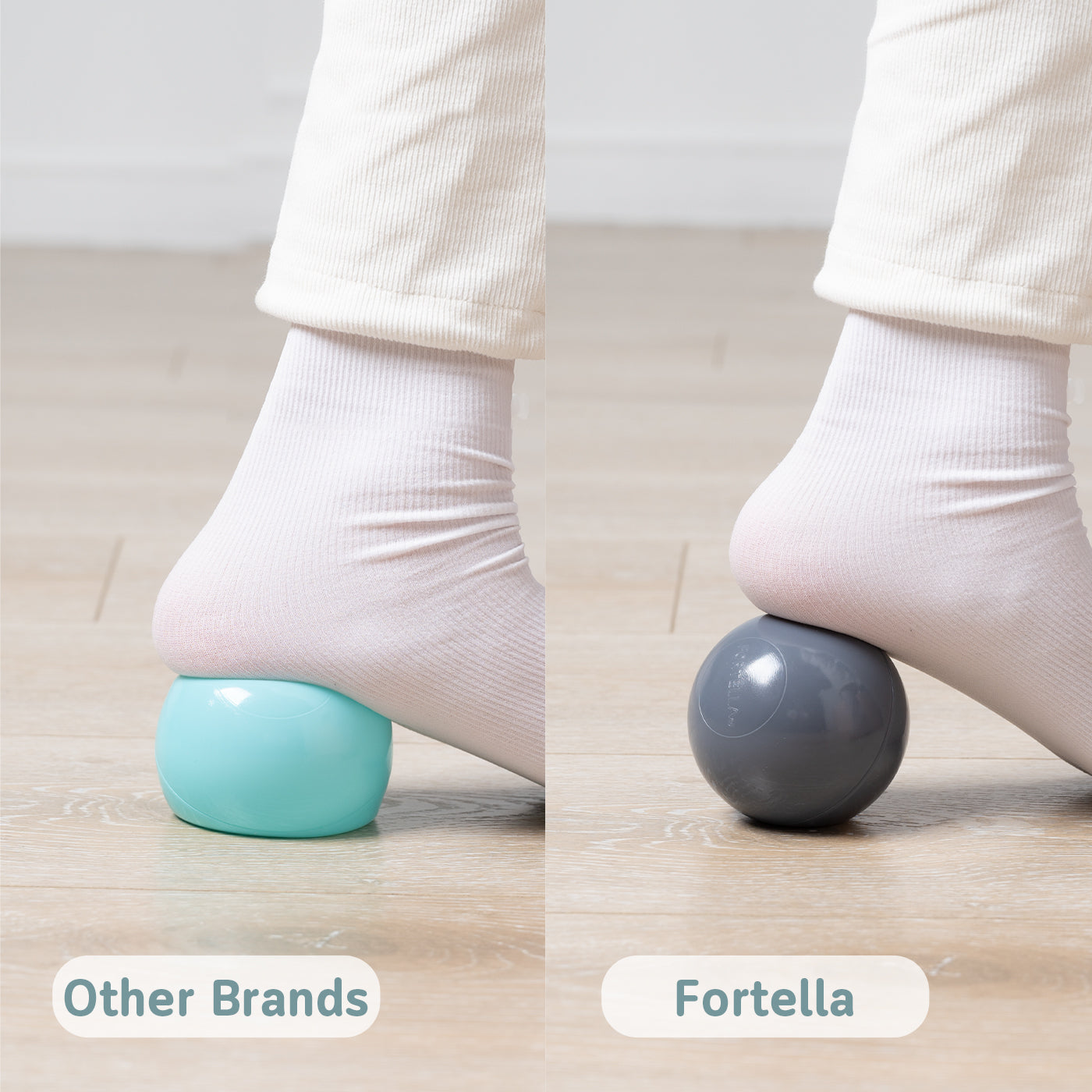 Greater Thickness for TRUE Crushproof
We use more material to manufacture each of our pit balls, making the wall 50% thicker and heavier. Thus our balls are able to withstand over 220 lbs of weight, while other brands' pit balls can only handle 90 lbs.
A thicker wall also means a product lifespan 3 times that of other brands.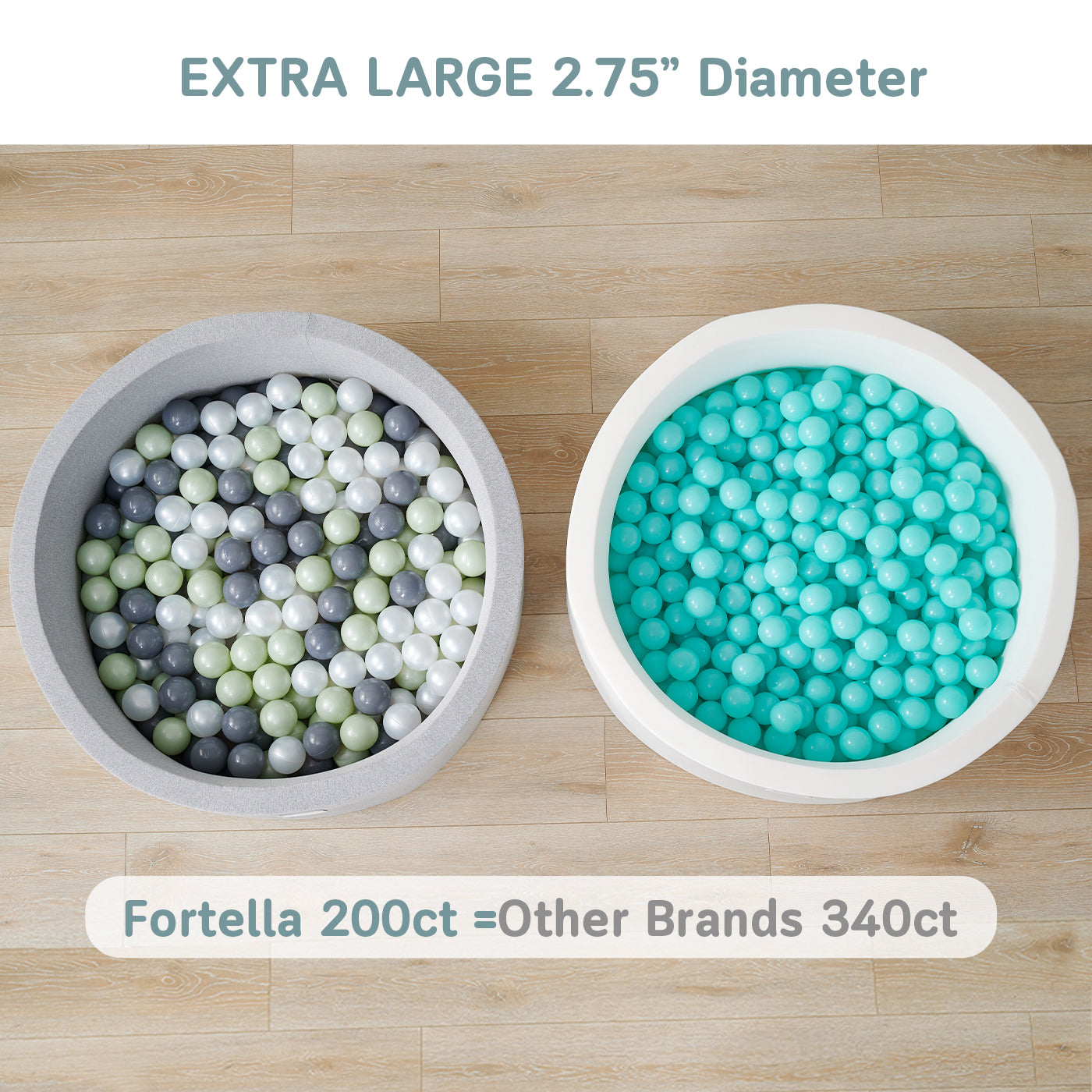 Extra Large Balls for a Greater Value
Most pit balls on the market have a diameter of only 2.3 inch. Their amount may sound a lot, but the actual volume they can fill up is very limited.
Our pit balls have a larger diameter of 2.75 inch instead. With a pack of 200, this is just the right amount you need to prepare a ball pit full of fun for your little ones.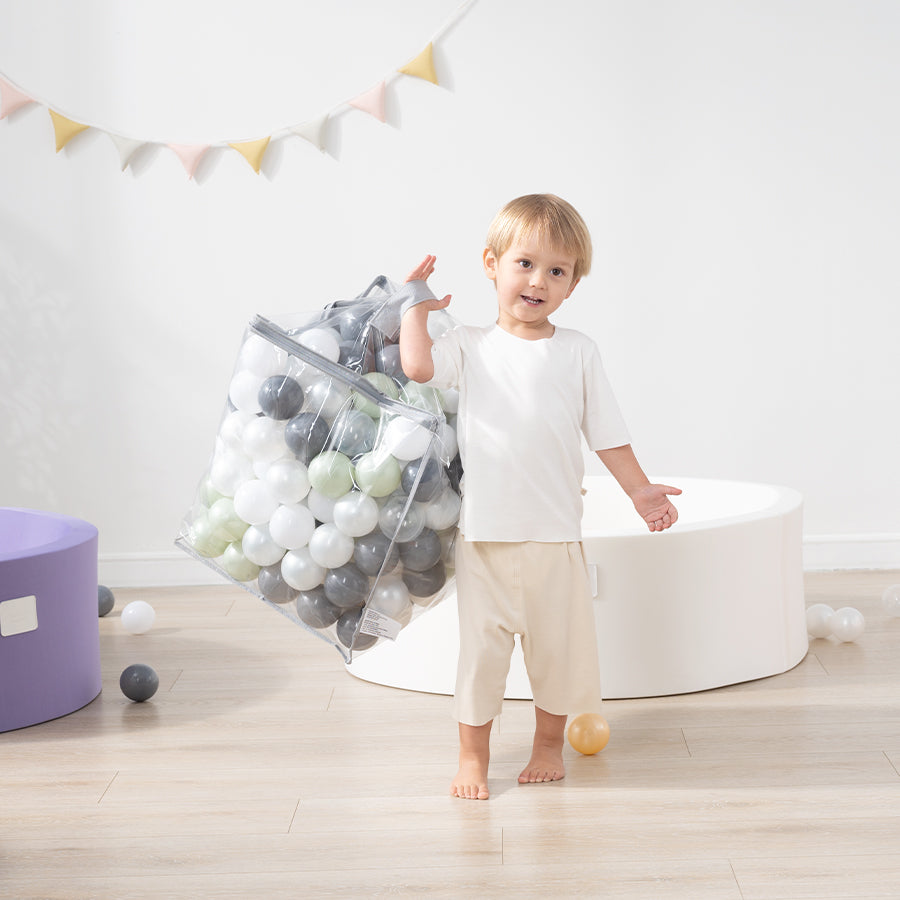 Reusable Plastic Storage Bag
Includes a strong plastic bag with carry strap that makes it easy to store and transport your pit balls.
Plastic bag is also more durable and hygienic for kids than the more common mesh bags used by competitors.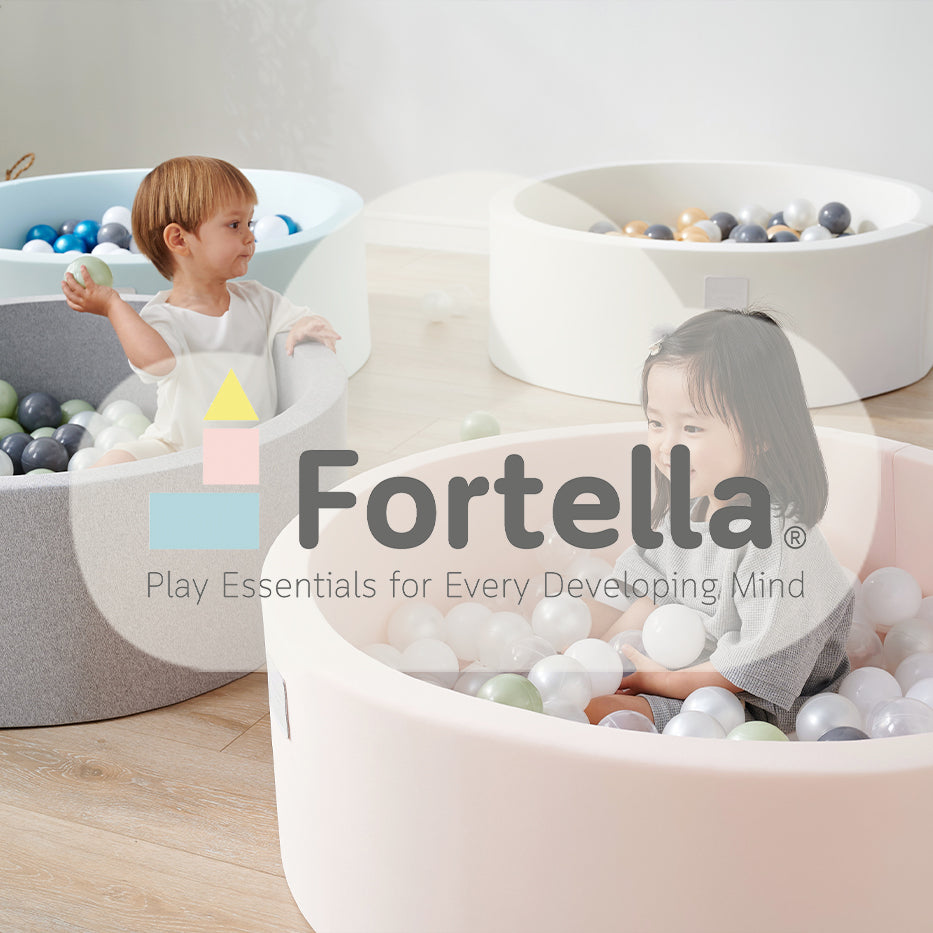 Backed by Fortella Support
Feel free to reach out whenever you need help. We will always stand behind our product to earn your satisfaction.
Perfect neutral pit balls
I got two sets of the pit balls for my ball pit and they are perfect! Since they are bigger than normal they fill it up nicely and they are sturdy. We've been using them for over a month and no damage at all.
So much better than other balls!
These balls are larger than the others I purchased elsewhere! We ordered one 200 pack and we're surprised to see our pit was rather full! My daughter loves them!
Love!!
I searched on Amazon for a while and even bought 200 balls from there, when I received them they were very small and not very durable. Someone on the review mentioned Fortella so I went to their website. I received the balls and are so happy with them . The fortella balls are larger (take up more space so will need less balls) and way better quality than the others I purchased. They don't smash or deflate easily either. We will be ordering one more pack to better fill the ball pin. I would need about 600 balls ($28 per 100 approximately) of the balls I found on Amazon to fill an average ball pit or 400 balls (2 packages). My baby girl loves them! The photo is with one pack of balls with a ball pin from elsewhere .
Great balls
These round balls are great for ball pits. They are palm sized and made of good plastic material. They are soft so if thrown they won't do much damage. Comes In a convenient carry cause that is see through and zips up.
Very sturdy!
Very sturdy balls. Much better quality than the smaller balls we had before. I've included a pic of 400 smaller balls next to the 200 larger balls in this listing. 200 is almost the perfect amount. We may get an additional 100 of the fun shaped balls, but getting 400 balls would be too much if you want them to all stay in the ball pit. Overall, very happy with the quality and size! These ones can't roll under our couch.. bonus!!
Perfect!!!!
These pit balls are amazing!! Way better quality than any others on amazon.. a little pricy but worth it. Great size and very sturdy. 10/10!!!